A New Live-Work Campus in Hunts Point
The Peninsula is a dramatic re-imagining of the former Spofford Juvenile Detention Facility into a vibrant, mixed-use campus and a light industrial building home to small start-up and growing manufacturing businesses, featuring a health and wellness center, fresh food grocer, affordable housing for the Hunts Point neighborhood, and a live-work community for the South Bronx tech and creative sectors.
The plans for The Peninsula came directly from the ideas, concepts, needs, desires and visions of the residents that live, work and are impacted daily with what happens on the Hunts Point Peninsula.
740 units of 100% affordable housing
52,000+ sq ft of publicly accessible open space
50,000 sq ft of light industrial space
53,500 sq ft of community facility space
15,000 sq ft of commercial space
740 Units of 100% Affordable Housing
Upon completion, the block from Tiffany Street to Manida Street along Spofford Avenue will be home to 740 residential studio, one, two, three and four bedroom apartments affordable to individuals and families within a wide range of incomes – and a commitment to providing housing affordable to residents of Hunts Point and the surrounding community.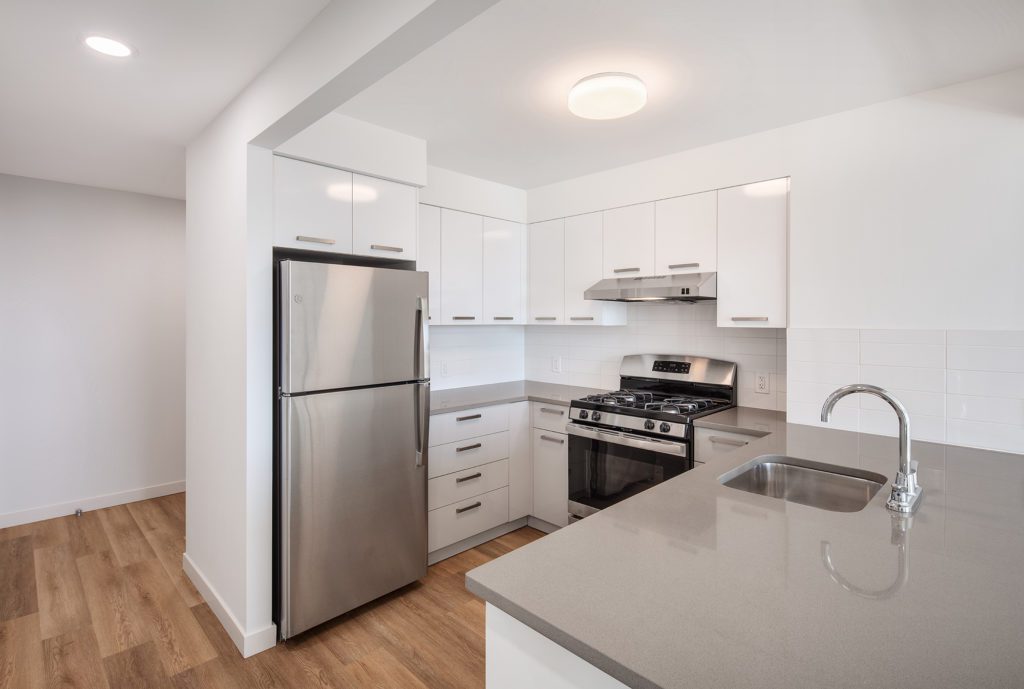 50,000 sq ft of Light Industrial Space
The cornerstone and key component of The Peninsula is the light industrial building at the corner of Tiffany and Spofford; transitioning the industrial Hunts Point community to the residential.
The majority of the Hunts Point Peninsula is dominated by one of the largest wholesale food markets and distribution centers in the world. Among this concentrated cluster of industry and light manufacturing, Hunts Point is also home to a stable residential population of over 12,000 people.
A Home to Artists & Entrepreneurs
Hunts Point is home to the largest food distribution center in the country – known as the bread basket of America – home to over 12,000 New Yorkers and a center of creativity including artists and entrepreneurs. Historically, the residents of Hunts Point have faced many challenges, with over 40 percent of the neighborhood's population living below the poverty line, double the rate of New York City as a whole and 1.3 times greater than the Bronx.
City and Development Partners Close on Phase Two of The Peninsula, a 100% Affordable Mixed-Use Development in the Bronx, NY
Overall project will bring 740 permanently affordable homes, 10,720 square feet of retail space, 52,300 community space and 57,000 square feet of open space to the Hunts Point neighborhood
Learn More
Learn more about The Peninsula. Get the latest sent to your inbox.